Introduction
South Africa is rated globally as a top travel destination. With a wide diversity of tourism hotspots across a vast landscape, it is the perfect venue for 2-wheel travel on the open road!Whether you wish to save fuel by riding to work in rush-hour traffic, enjoy a breakfast run, or travel long distances, safety remains a top priority! On the Arrive Alive website, we strive to offer safety advice to all bikers, delivery bike riders and quad bike riders.

Despite our best efforts, we recognize that our bikers are sharing roads with many reckless drivers and other threats to safety. Motorcycle insurance cover should be considered before you get into the saddle!
The need for Motorcycle Insurance
There has been a significant increase in traffic across all modes of transport in recent years. Unlicensed, reckless and ill-equipped drivers, numerous potholes and wildlife are some of the factors making motorcycle insurance not an option but a must-have!
Motorcycle crashes not only have an impact on life and limb but also have dire financial consequences. Damage to the motorbike will cost an arm and a leg and in the worst-case scenario, if the bike is written off, you may be unable to afford a replacement bike.
Many of the insurance companies employ biking specialists to assist the actuaries and experts drafting insurance policies to meet the needs of the biking community. The best motorcycle insurance for a specific rider would be the one offering choice and affordability. The best and responsible financial advice would be to compare insurance quotes from different providers.
The Types of Vehicles covered under Motorcycle Insurance
South African insurance companies will most likely ensure only NATIS-registered motorbikes. There are a wide variety of bikes that can be insured. These include
Motorcycles/ motorbikes motorcycle
Quad bikes
Superbikes
Muscle Bikes
Touring bikes
Custom bikes
Classic bikes
3-wheelers
What are the Most Important Factors considered in the Cost of Motorcycle Insurance?
Location of use/ Area of frequent travel.
Age and riding experience – Younger riders are going to pay more for insurance. Riding experience is also a factor. The first-time biker in their 50's may pay more than a 25-year-old with 7 years of experience.
Driving history and record of traffic violations. Obey the Rules of the Road, follow traffic regulations, and you could get the best motorcycle insurance rates.
Accident and claim history – Vehicle accidents will cause your insurance rates to go up.
Frequency of vehicle use – Insurance companies will consider how your bike is being used. If you are a weekend rider, you can expect to pay less than someone with a commuter bike or when using the bike in the delivery business.
Type of bike – The type and engine size of your bike will also affect your rates. The larger the engine, the more you can expect to pay for coverage. Sportbikes will cost more to insure than cruisers and touring bikes. In addition, more expensive bikes will also cost more to insure.
Type of coverage required -Third-party insurance is going to cost less than a comprehensive policy with high amounts of coverage. A high deductible can save you money, although you will have to pay more if you actually submit a claim.
What is covered under Motorcycle Insurance?
The insurance coverage options vary from insurer to insurer. What one insurer may regard as basic may be an optional extra with another insurer. The cover may include:
Accidental damage to your bike or another vehicle.
Write-offs
Any act of intentional damage/ vandalism to your motorcycle
Theft/Hijacking
Fire damage
Damage caused by acts of nature. [Storms, Flooding, Hail, Falling objects such as tree branches etc.]
Accessories are stolen from the bike [Helmet, GPS etc.]
Emergency roadside assistance [Flat tyres, Empty petrol tank, Dead battery, Medical assistance etc.]
Towing and storage after an accident
Recovery of keys, locks and remote controls
Riding gear and motorcycle trailers.
What are the Additional Cover options and Extras Available?
There may be several additional options or "sweeteners" to consider:
Credit Shortfall Cover – If your motorcycle is declared a total loss after an insured event, cover to fund the amount you still owe on your motorcycle to your credit provider.
Car Hire – Cover for an additional monthly premium if your motorcycle is being repaired after an accident or while your claim after theft or hijacking is finalized.
Trip Interruption Coverage – helps pay for meals, lodging and transportation if you are stranded due to a mechanical or electrical breakdown.
Legal Advice/Assistance
Cover for Labour at the place of breakdown or delivery of fuel, oil or other fluids
Trip Monitor – a 24-hour helpline to stay in contact with you throughout your journey, making sure you arrive safely.
Direction Assist- Getting accurate directions by phone, fax or email in South Africa.
Trauma support – Professional counselling sessions after a hijacking or major motorcycle accident.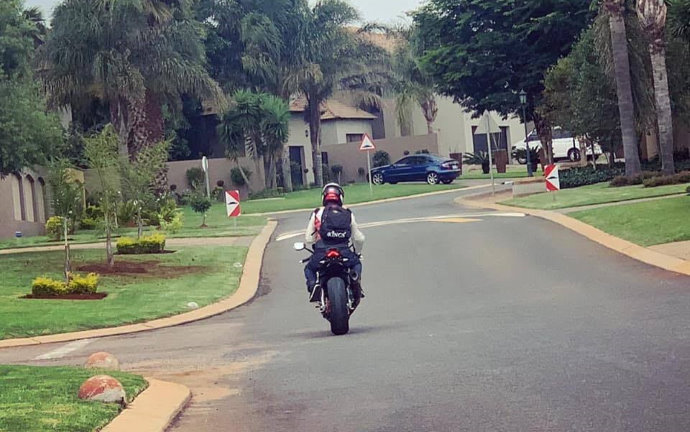 What about Motorcycle Gear and Accessories?
We firmly support the international acronym "ATGATT- All The Gear All The Time". Gear can, however, be quite expensive and may need to be included in your motorcycle insurance cover. Cover for items may need to be specified separately and could include:
Riding gear such as the helmet (skull survival cap), leathers, gloves, boots, and neck brace
Accessories such as GPS.
Items like exhausts, carbon fibre parts, custom spray jobs and race suspensions are a big investment for many motorcycle owners.
Aftermarket parts such as handlebars etc.
Are you aware of any Exclusions?
It is important to read the policy wording and especially the detail pertaining to exclusions. An "exclusion" is something that is not covered by the policy. Here are some common motorcycle insurance exclusions:
Damage and injuries resulting from racing, stunting, demolition contests, or riding on a temporary or permanent racetrack.
Damage and injuries while using your motorcycle for a fee, such as delivering food or goods or transporting passengers for pay.
Damage and injuries while using your motorcycle within the course of employment.
Damage and injuries resulting from a criminal act (except for traffic violations).
Damage and injuries resulting from intentional self-injury.
Damage caused by reckless driving and driving with an unroadworthy bike. [Worn tyres]
Damage and injuries while operating your motorcycle under the influence of alcohol and/or controlled substances, including cocaine, LSD, dagga/marijuana and all narcotic drugs.
Questions to inquire from your motorcycle insurer
Enquire as to any excess payable
Who is the "named rider" covered on your insurance policy? Can I nominate additional riders?
What is the agreed value? Will it depreciate and how often do you need to re-evaluate the amount of cover?
Insurance will be based on the market value of the motorbikes and need to be adjusted more frequently – at least once a quarter.
Do I need specialized insurance for a classic bike? [ The price of components could be higher than for other motorbikes.]
The insurer needs to be notified if the engine of your motorbike has been modified to make it more powerful.
Technology adding more Benefits to Motorbike Insurance
Insurance companies are embracing technology and smartphone applications are offering additional benefits to the biker community. These benefits from some insurers are:
Emergency Apps: Smartphone apps can give access to swift and effective emergency response.
Collecting Evidence: If you have an Android or iPhone you can use our smartphone app to take photos of an accident scene, capture the details of the other driver and witnesses and send the information to your insurer to start your claim.
Vehicle recovery: The app can give you access to towing assistance where a reliable tow truck is sent directly to your location, and all it takes is the tap of a button.
Top Tips on finding affordable Motorcycle Insurance
Do research on several insurance offerings.
Ask fellow bikers about their experiences with various insurers.
Find more information on biking forums and independent portals not related to specific insurers.
Stay updated on offerings, evaluations and revisiting your insurance cover.
Reduce the risk of motorcycle insurance claims by sharpening your skills on defensive riding.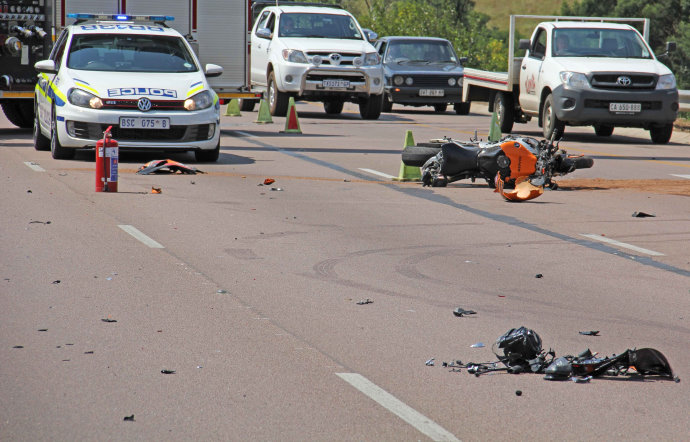 Conclusion
With a bit of effort, it is possible to find motorcycle insurance for your specific needs. An informed rider is a safer rider – Once you have the bike effectively ensured have the peace of mind to concentrate on the road and enjoy the ride!
Also view:
Motorcycle Safety through the Eyes of the Motorcycle Instructor
Motorcycle Safety and the Bike Delivery Rider
To Ride or Not to Ride a Motorcycle?
Car Insurance Advice / Education