Who is the SATMC?
The South African Tyre Manufacturers Conference (SATMC) was established in 1970 as an industry association representing the interests of the local tyre manufacturers, namely Bridgestone, Continental, Goodyear and Sumitomo and who are all owned by global tyre manufacturers.
What is the mandate of the SATMC?
The SATMC acts as the coordination body for South African tyre manufacturers. It represents the interests of manufacturers and lobbies with government and industry organisations on non-competitive tyre-related issues.
The SATMC's mission is to be an industry custodian, thought leader, educator, and regulatory and quality control envoy to advance the South African tyre manufacturing industry, to educate government, tyre dealers, end-users and employee representatives about the importance of tyre safety and buying local.
Does the SATMC have a role in ensuring safe and fair competition among tyre manufacturers?
The SATMC is bound by and actively ensures its members' compliance with the Competition Act whilst promoting a healthy competitive market based on sound standards and practices.
What are the major challenges for the SATMC?
Raising awareness of the importance of tyre safety
The sale of illegally imported second-hand tyres
Lack of regulatory compulsory specifications for second-hand tyres and the enforcement thereof
Customs duty avoidance through misdeclaration
Waste Tyre Management
How does the SATMC benefit vehicle owners across South Africa?
The SATMC and its members seek to create safer roads for all road users through ongoing tyre safety and maintenance campaigns and raising awareness of the dangers of unregulated second-hand tyres.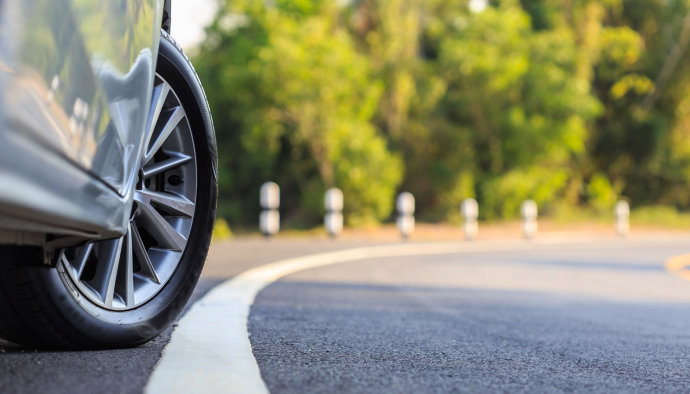 How important is a regulated tyre industry for road safety in South Africa?
Tyres are a safety-critical component of any vehicle and only four palm-size tyre prints are the contact points of a passenger vehicle and the tarmac, whether stationary or at 120Kph.  It is therefore critical that the tyre industry is regulated to ensure all tyres fitted to vehicles travelling on public roads are in the best possible condition to keep us, our passengers, and other road users safe.
What are the major threats posed by illegal and unregulated role players in the tyre manufacturing industry?
People buy illegal and unregulated second-hand tyres because they are cheaper. However, not only do these tyres pose a safety risk to their buyers and other road users, but the purchasing of these tyres threatens the sustainability of both the local manufacturers' and law-abiding importers.
On which aspects do you believe the tyre industry needs to create more awareness of among consumers?
The importance of supporting local tyre manufacturers, tyre safety and maintenance behaviour and awareness of the tread wear indicator (TWI) now on all passenger and SUV vehicle tyres enabling the vehicle driver to personally assess the remaining tread on the tyre.
What is the best advice to vehicle owners to ensure they get quality tyres?
Do your research, visit a reputable tyre dealer, seek well known reputable tyre brands and ask questions.
Also view:
Tyre Safety, Fitment and Road Safety